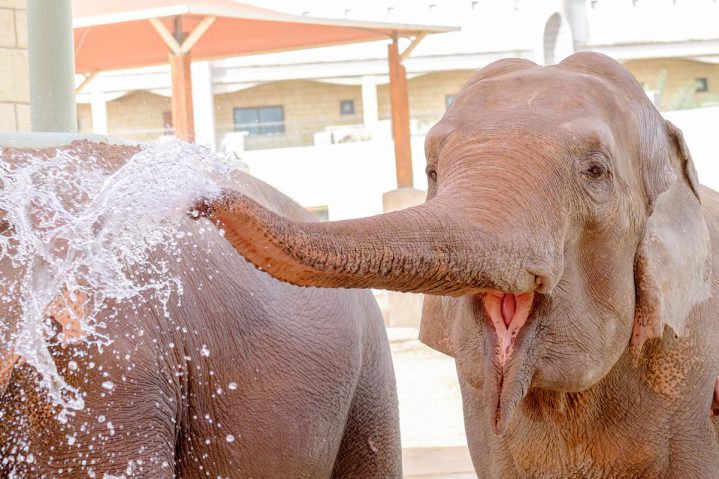 Emirates Park Zoo & Resort Celebrates World Animal Day
Emirates Park Zoo & Resort is hosting a day of celebration on October 4 from 11:00 am to 8:00 pm, in honor of World Animal Day, under the slogan 'Bond to Save'. The special occasion will highlight a whole lot of fun learning activities and zookeeper talks, providing guests with the opportunity to immerse themselves in the world of these charismatic creatures.
The event will include a conservation campaign allowing guests to express their ideas and suggestions under the theme of 'what can you do to save the animals?'. The function will be followed by a module discussion on the past, present and future of the human effects on earth, an open discussion on food chains, food webs and pyramids, public awareness about conservation issues, as well as an exciting treasure hunt game and animal clay challenges. What's more, guests will experience a festive parade that will fill the zoo with an abundance of energy. The march for animals will commence at 6:00 pm from the zoo entrance to the animal theatre, featuring mascots, drummers, dancers and other participants with special messages dedicated to the beautiful wildlife species.
Naima Mahmoudi, Marketing Manager of Emirates Park Zoo, said, "Events like World Animal Day gives us the opportunity to not only recognize the importance of each extraordinary animal, but also share noteworthy information with guests about the threats animals face in the wild."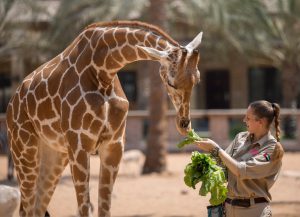 "Our wildlife population is decreasing drastically due to trafficking, poaching, deforestation and habitat fragmentation, as a zoo, it is in our best interest to educate the public to jump on the animal care and conservation bandwagon to make the world a better place for our feathered, fury and scaly friends" she added.
For more information, visit www.emiratespark.ae or get in touch by e-mail marketing@emiratespark.ae or call +971-2-5010000