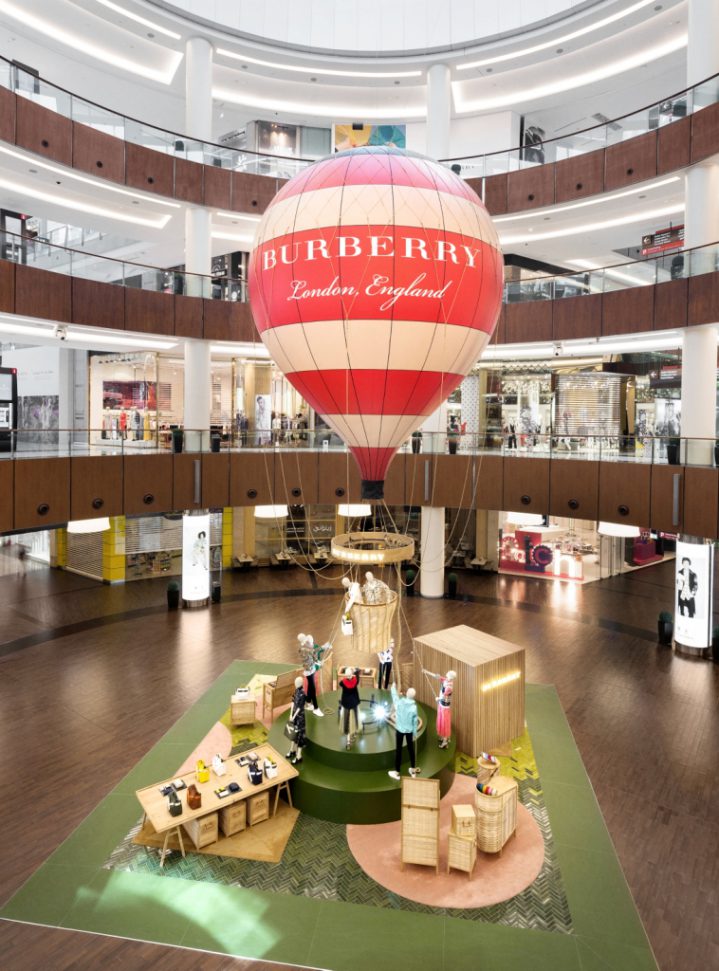 Burberry Hot Air Balloon Lands In Dubai Mall
To mark the arrival of Burberry's latest collection, The Burberry Balloon has travelled from London to Dubai Mall.  Located in the mall's Star Atrium, the installation will be up until 3 April and features the latest Burberry collections of bags and ready-to-wear including:
The brand's new tote, The Belt Bag, influenced by the silhouette and attitude of Burberry's trench coats, which was revealed on the runway as part of London Fashion Week last month.
Ready-to-wear from the Burberry summer collection, featuring classic pieces disrupted with defaced checks on trench and car coats, dresses and shirts.
The 15-metre-tall hot air balloon is set above a traditional British picnic setting and is inspired by the real-life achievements of British explorer Captain Edward Maitland, who established the British long-distance in-flight record in 1908 outfitted in Burberry gabardine.
Visitors to the space also have the opportunity to capture unique portraits personalised with bespoke stickers through a Burberry photo booth, and to use exclusive Snapchat filters and a specially-designed AR experience on the Burberry App.  The Burberry Dubai Mall store is located in the Fashion Avenue on the Ground Floor, and offers the brand's full product assortment.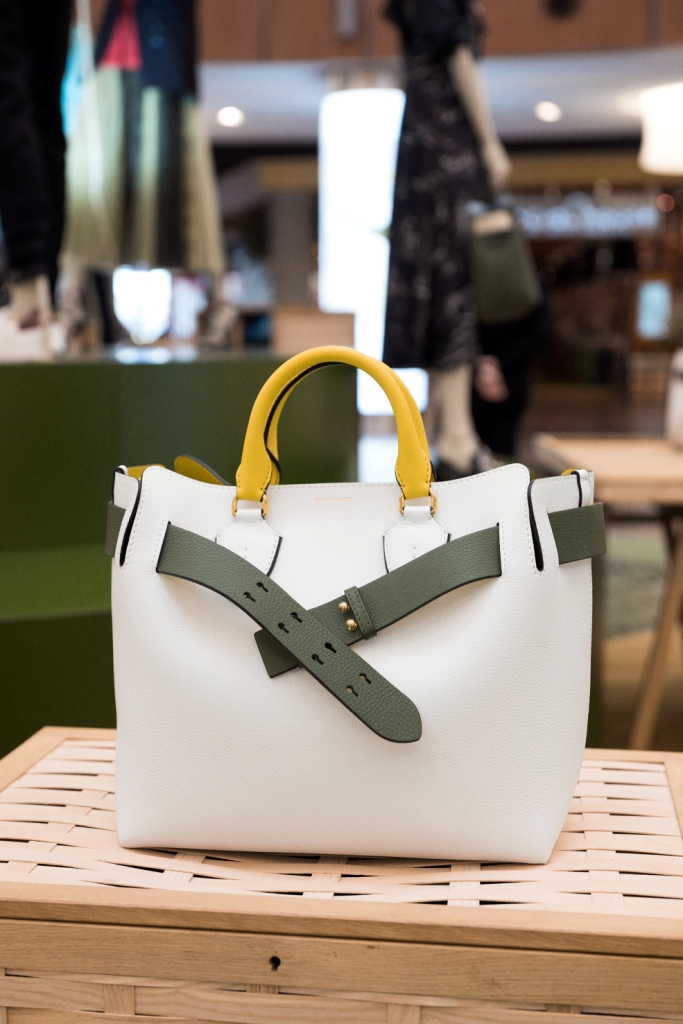 Previous Post