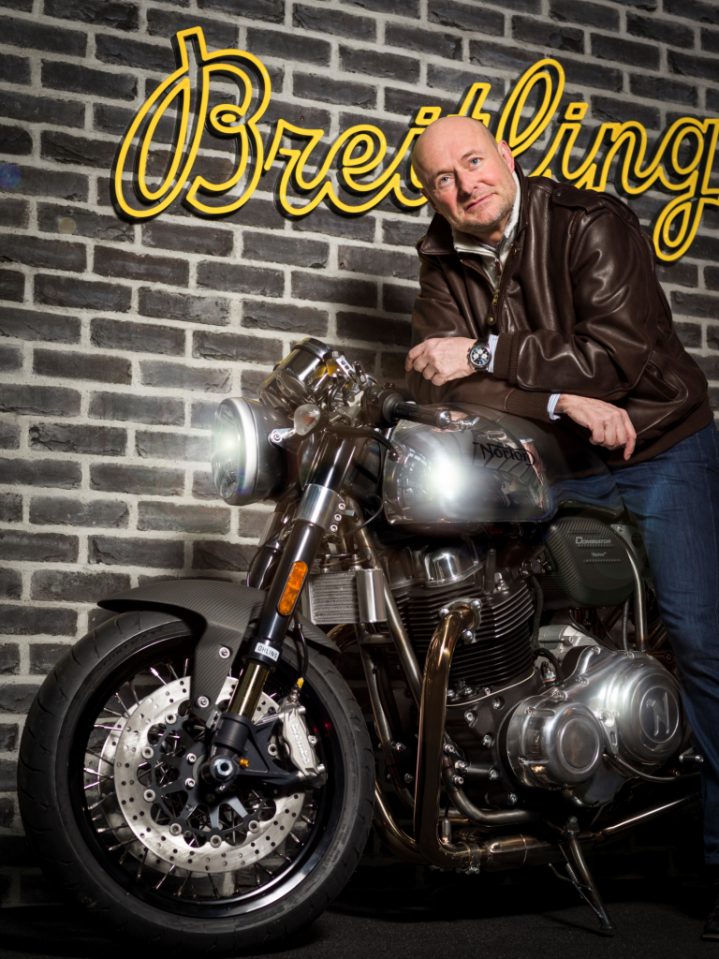 Breitling and Norton Motorcycles
Swiss watch brand Breitling has announced a partnership with English motorcycle producer Norton Motorcycles that will lead to the creation of some unique common products or features. They will be inspired by the brands' compelling and intriguingly similar historic timelines, and will even include some of the materials used in Norton Motorcycles' legendary high-performance bikes.
The partners are an ideal match. Both Breitling and Norton Motorcycles are brands with a strong heritage, founded in the nineteenth century by visionaries who gave their names to their companies and, to a large extent, defined their industries. When James Lansdowne Norton founded his company – a manufacturer of "fittings and parts for the two-wheel trade" – in 1898 and produced his first motorcycles in 1902, Willy Breitling had already been making watches in the Swiss Jura mountains for more than a decade.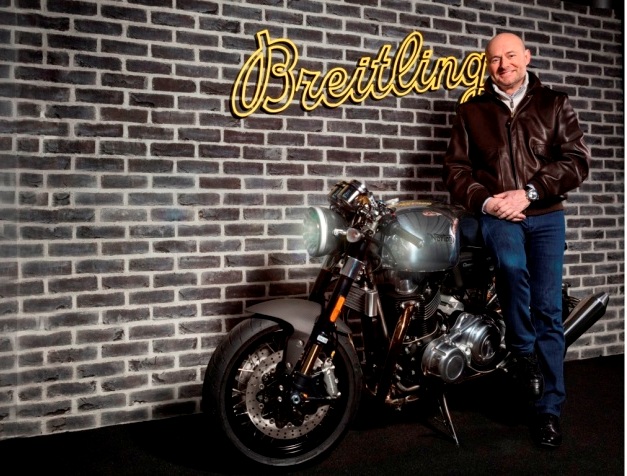 The two long-established brands have incredible histories. Breitling has, for the better part of a century, been renowned for its strong link with aviation and its pioneering role in the development of chronographs. Norton Motorcycles has long been regarded as the British motorcycle manufacturer, and its bikes have distinguished themselves both on and off the racetrack. Georges Kern, Breitling's CEO since the summer of 2017, says that his brand's parallels with Norton Motorcycles are striking. "Both companies are innovative and entrepreneurial," he says, "and have powerful legacies. At the same time, we are looking ahead toward what we at Breitling call 'our legendary future'."
The new watches will incorporate DNA elements from both brands, offering wristwatch and motorcycle fans a once-in-a-lifetime opportunity to express their individuality by flying – at once – the colours of an emphatically Swiss watchmaker and the ultimate "British-made" motorcycle manufacturer.

Previous Post