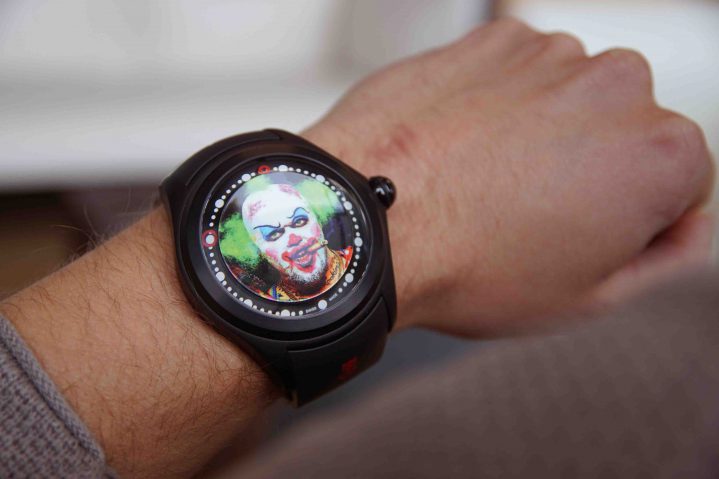 Bubble Clown by Matt Barnes
An old friend of Corum, Matt Barnes is an American artist who isn't exactly known for upholding aesthetic conventions. That's just as well, because neither is Corum. Together, they've devised the "Bubble Clown", a piece created in the image of both the brand and the artist – two enfants terribles in their respective worlds of watchmaking and design.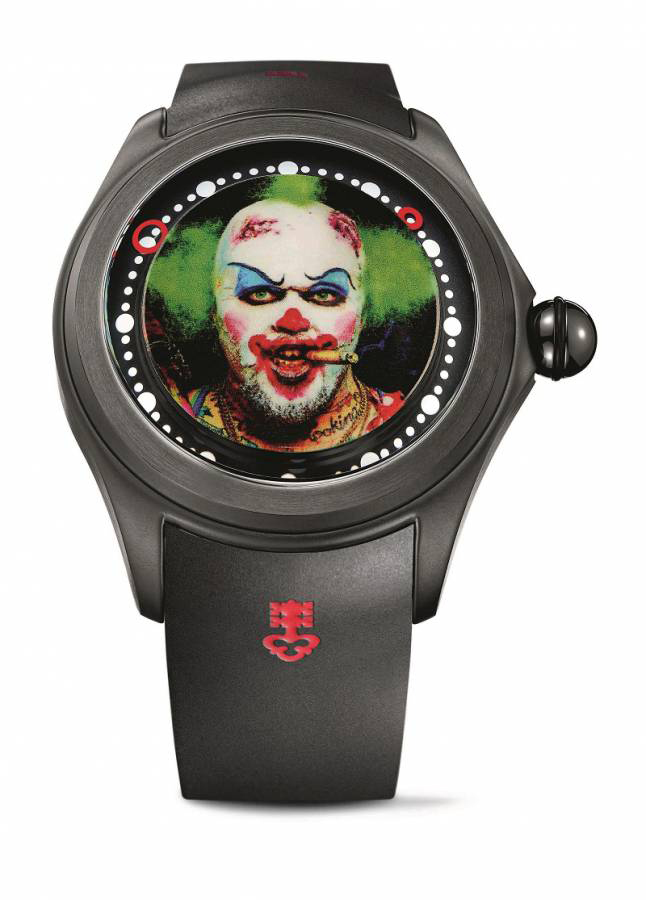 The Clown's snarky smile, piercing stare, and rather disfigured look makes him anything but the stuff of dreams – nightmare fare more like. And yet you simply can't take your eyes off him. Every detail on the whole is fascinating, and each is deliberately contradictory: a smile – but with razor-sharp teeth; an open yet threatening gaze; a clown costume that reveals innumerable tattoos; carnival make-up daubed over scars; and the traditional wig – styled into a Mohican. Every single distinctive clown feature has been hijacked. The overall effect doesn't exactly invite itself onto the wrist – it's more a case of it latching on there in a display of power, consistency, and singularity.
The mechanical cladding for Matt Barnes' Clown is pretty off-the-wall, too. The timepiece lacks hands; instead, hours and minutes are displayed by means of two red circles on the flange. In addition, the Bubble Clown is 52 millimetres wide, offering the Clown a creative expanse whose breadth is unprecedented in watchmaking. The Clown's round face fits perfectly into the Bubble's curved shape, with the magnifying effect of the convex sapphire crystal further accentuating his facial features.

Previous Post