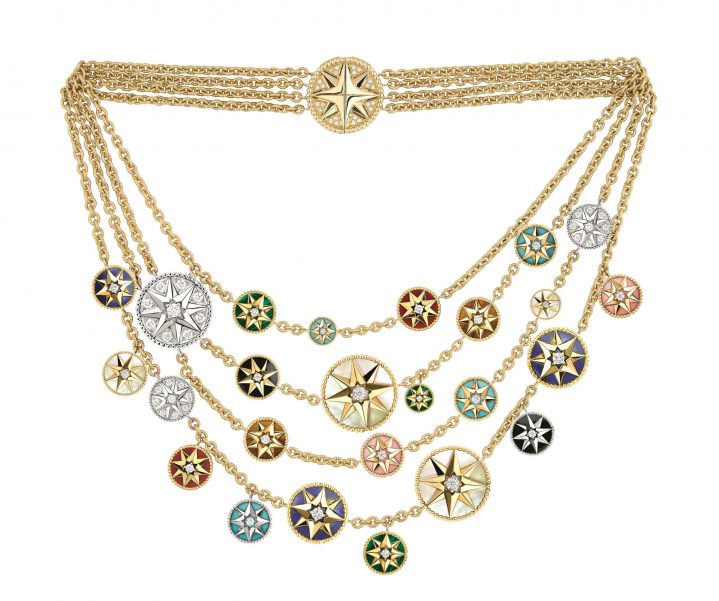 Dior La Rose des Vents
Victoire de Castellane reinterpets Monsieur Dior's lucky star in the form of a wind rose – an eight-pointed star. A twist of grain encircles the medallion, which turns on the chain switching between the hard stone and wind rose side.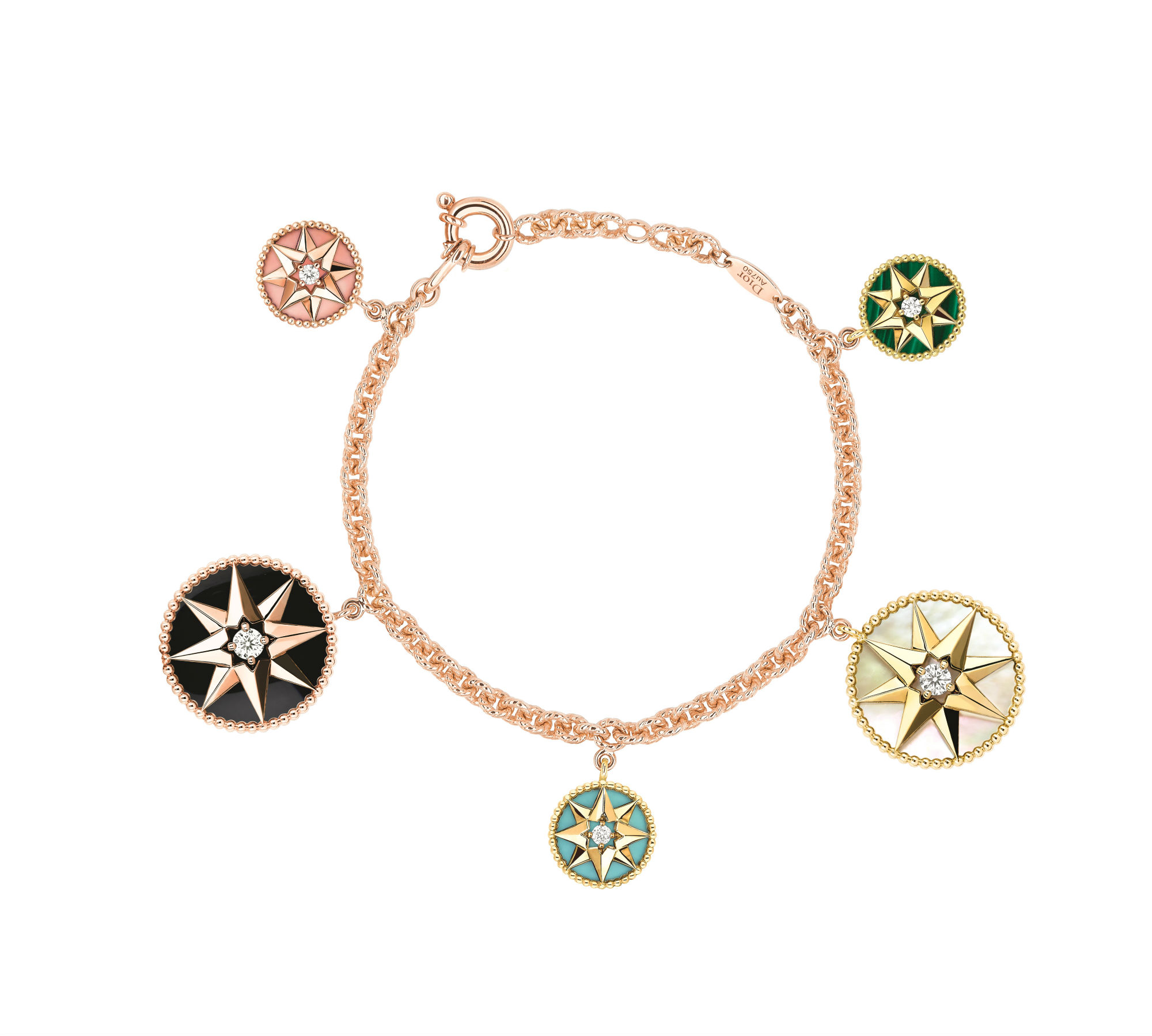 The wind rose accompanied Christian Dior throughout his life, since his childhood in Granville, Normandy where the motif was scattered throughout the decor of the family home. Behind this timeless symbol of adventure and travel lies the rose, the couturier's favourite flower, and also the star, the good luck charm that stayed with him always.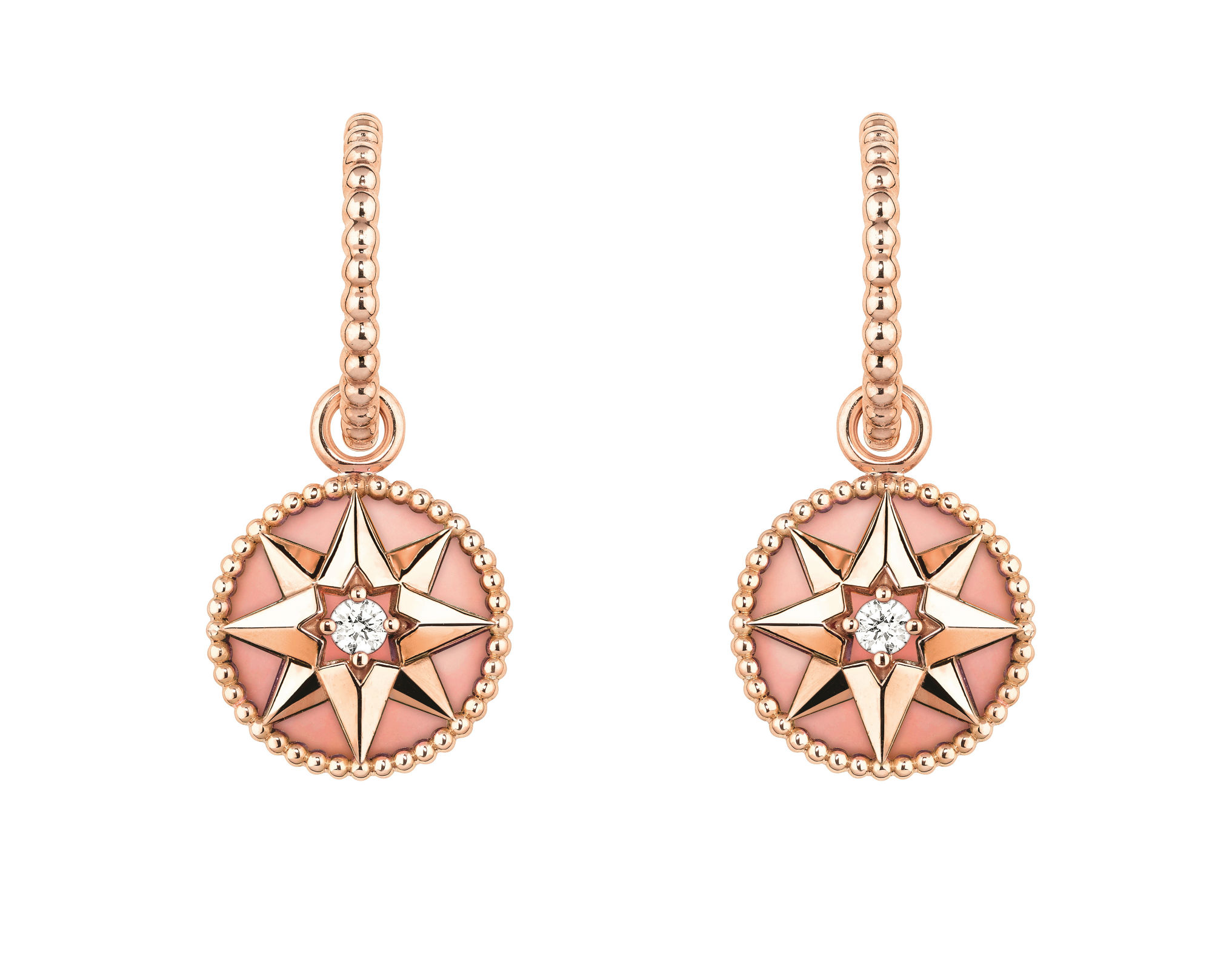 The Rose des Vents collection features a distinctive double-sided medallion which turns on its chain. On one side, the eight-point star motif is edged with a twist of gold.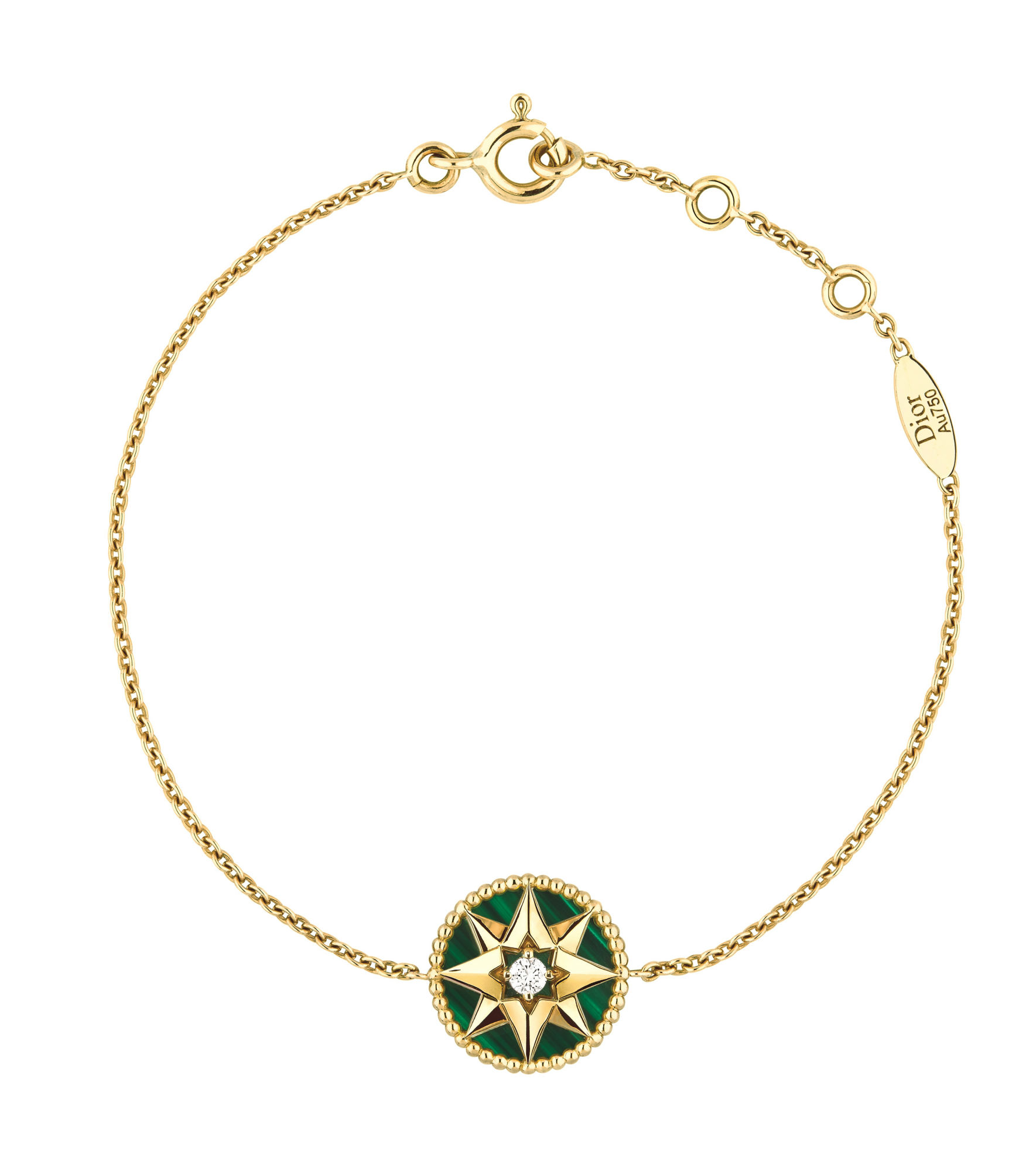 The other side reveals a gemstone, diamonds or ceramic lacquer: mother-of-pearl, a symbol of femininity; turquoise, which restores the balance of she who wears it; pink opal with protective properties; malachite, to bring luck; lapis lazuli, an emblem of serenity; onyx, bringing positive energy; or ceramic lacquer in red, the colour of love.