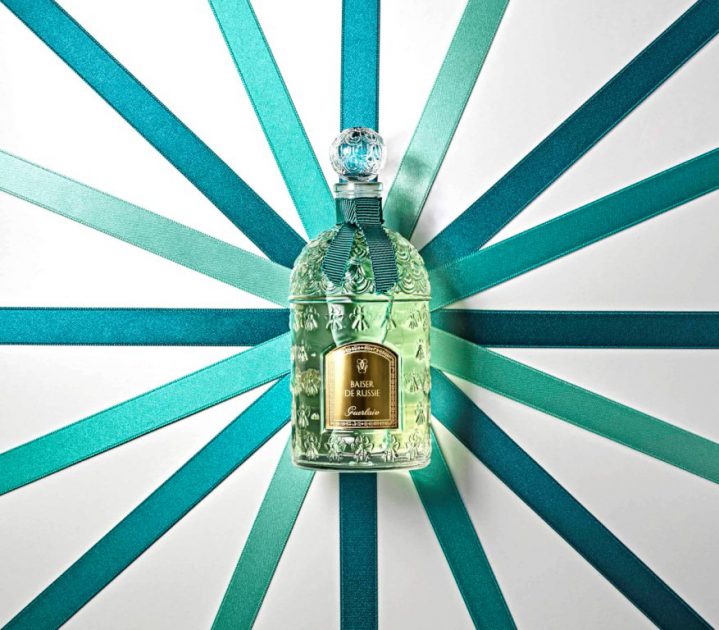 Guerlain The Exclusives Les Parisiennes Baiser de Russie 2018
Musky, fruity and floral, Baiser de Russie is the scent of a stroll around Moscow – romantic during the day and vibrant at night. A touch of bergamot, in a nod to the traditional aromas of Russian tea, a dash of absinthe evoking the city's historic cafés, a bouquet of jasmine encountered at the corner of a street, notes of vanilla and almost candied cranberries in traditional pastries… And in the distance? The subtle scent of pine needles that seems to emanate from the surrounding forests stretching as far as the eye can see.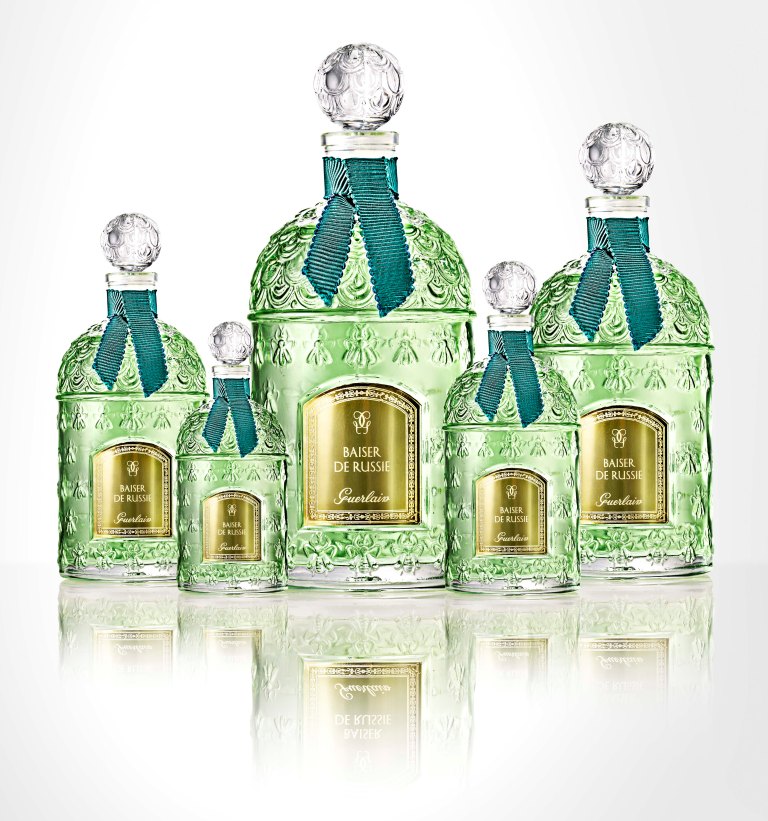 "Inspired by icy beauties, romantic heroines, sensual spies and decidedly urban queens of the catwalk, baiser de russie takes us to the heart of eternal Russia."
Fresh yet opulent, evoking raw nature and the most precious Russian adornments in equal measure: green sets the tone for Baiser de Russie's chic, Bohemian world. While the fragrance takes on an aqua tone, Guerlain's iconic Bee bottle is decorated around its neck with a grosgrain ribbon in an irresistible emerald colour.