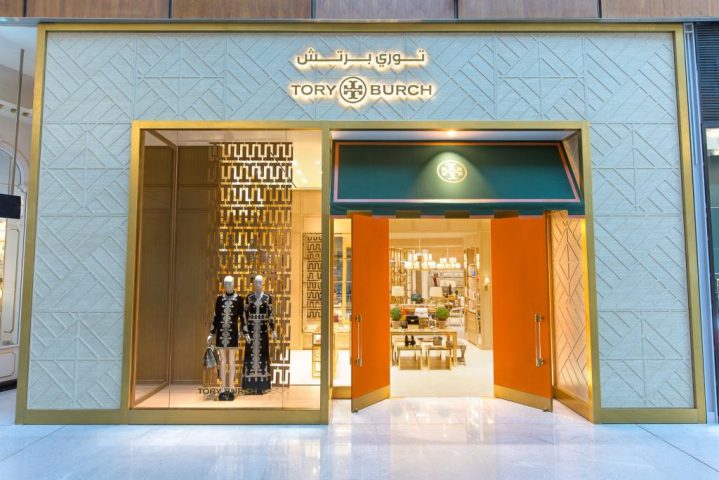 Tory Burch Re-opens Boutique at The Dubai Mall
Tory Burch has re-opened its boutique at The Dubai Mall. The renovated space now features the brand's new design concept, complementing the other Tory Burch boutiques in the region. The store's facade is distinguished by a green awning, orange lacquer doors and brass accents, signature Tory Burch design details. In keeping with all the brand's boutiques, the interior has an inviting, residential feel. Travertine floors in a basketweave pattern, oak panel walls and white gesso chandeliers create a light, fresh space — and a neutral backdrop for colorful furnishings, including a leopard rug, a Moroccan armoire inlaid with mother of pearl and banquettes covered in an exquisite floral inspired by Tory's home in the West Indies.
The Dubai Mall location will continue to carry a wide assortment of the Tory Burch collection, including ready-to-wear, handbags, shoes and jewelry. Since launching its first boutique in the Middle East at The Dubai Mall in 2011, Tory Burch has expanded to include freestanding stores in United Arab Emirates, Bahrain, Egypt, Kuwait, Qatar and Saudi Arabia. Additional store openings are planned for the Middle East in the next year, continuing to bring Tory Burch's unique design sensibility to the region.

Previous Post

Next Post