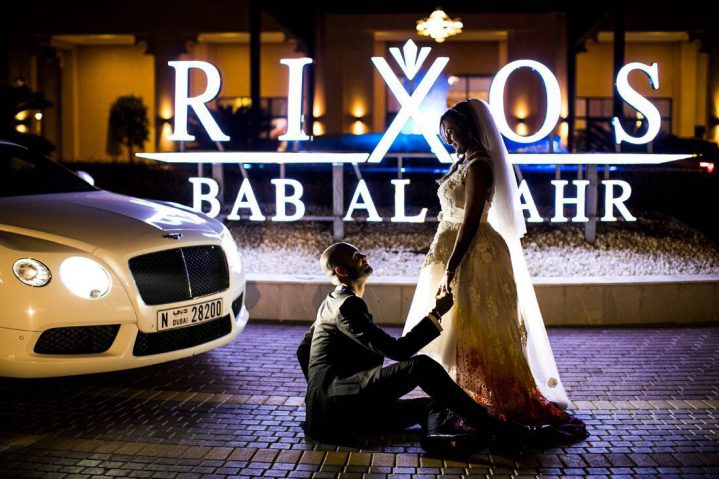 Experience Your Ultimate Dream Wedding at Rixos Bab Al Bahr
Experience Your Ultimate Dream Wedding at Rixos Bab Al Bahr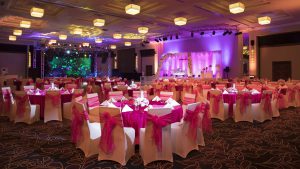 Rixos Bab Al Bahr is taking luxury wedding to new heights, with its bespoke services and expertise to provide brides, grooms and guests with the most unforgettable wedding experience.
Boasting the most breath-taking beach front setting of the vibrant Arabian Gulf, Rixos Bab Al Bahr is a spectacular wedding destination that offers an unparalleled ultra-all-inclusive concept with a combination of ultimate privacy, unique style, and spectacular views.
Whether it is an intimate or large-scale wedding, the luxury resort accommodates all types such as indoor weddings at the resort's spacious ballroom or outdoors by the pristine beach. The resort also specializes in themed weddings such as traditional Arabic, Asian or European weddings. With dedicated planners on hand and close attention to every detail, setting the scene for the perfect day begins with a venue transformation into a magical backdrop that speaks its own character to orchestrate a dream to reality.
Experience a world of impeccable service where couples will receive a well-appointed salon and spa service, a complimentary suite on the night of their wedding, venue set-up with lights, sounds and a resident DJ, bar service, and complimentary valet parking for all guests. What's more, a talented team of photographer and videographer will be present at the venue to captivate the most memorable moment of the couples most special day.
The in-house skillful chef and his team of experts will be the army behind the exceptional catering service, featuring multiple dining options of a tantalizing buffet spread of local and international cuisine that is sure to satisfy every palate. To top it all off, a personalized tiered wedding cake will be specially crafted with the sweetest touch to emulate the flavors of love.
Sami Kaplanci, General Manager of Rixos Bab Al Bahr, said, "We desire to recreate the wedding of your dreams just the way you envisioned it with a team of highly experienced and well-versed wedding planners. From the perfect menu selection, cake flavors, flowers, décor, entertainment, wedding reception down to your honeymoon night. All these are combined with the finest Rixos hospitality, so you and your loved one can enjoy every minute of your magical night."
For more information, contact +971 7 202 0000, babalbahr@rixos.com or visit babalbahr.rixos.com