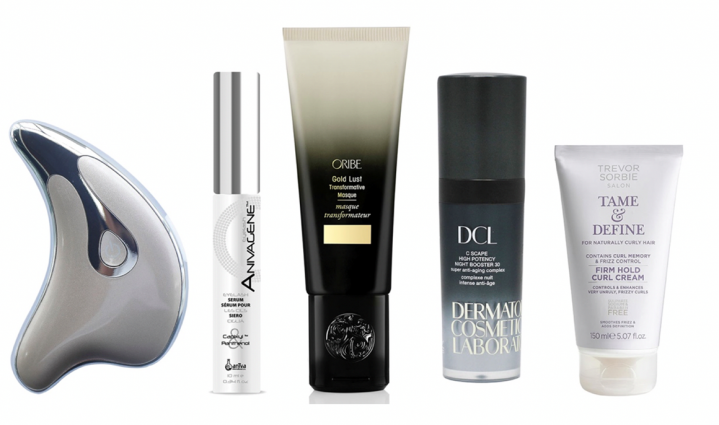 5 Beauty Products You Never Knew You Needed
From eyelash enhancing serums to high-frequency facial devices – we present you with 5 beauty bandwagons that you should definitely be jumping on…
Slifty Device – AED299
The Slifty is a sleek, pocket-sized device that uses high-frequency vibrations to contour your face, smooth wrinkles, reduce puffiness and firm skin – it can even assist with reducing the appearance of the dreaded double chin. The Slifty device is available to purchase at all branches of Tips & Toes.
Anivagene Eyelash Serum – AED189
The Anivagene Eyelash Serum is a treatment for thin and fragile lashes (the thing of nightmares), with a delicate formula to promote stronger, thicker and longer lashes – this wonder product is also Paraben and Fragrance free – ideal for the sensitive eye area. Available to purchase from Burjeel, BinSina, Community and Boots pharmacies.
Oribe Gold Lust Transformative Masque – AED284
From the highly sought-after luxury hair care range Oribe; the Gold Lust transformative Masque will no doubt shoot straight to the top of your lust-list – with white tea, baobob and jasmine extracts – this fortifying hair masque provides intense nourishment and conditioning for seriously luscious locks. Available to purchase from all Tips & Toes Luxury Day Spa branches.
DCL C Scape High Potency Night Booster 30 – AED524
With more than just a few beauty awards under its belt – including the Cosmopolitan Beauty Award 2017, Tatler Beauty Award 2018 and the Pure Beauty Global Award 2018, this age-preventing, collagen-boosting formula has created quite a buzz in the beauty world; and rightly so – the C Scape High Potency Night Booster 30 uses L-ascorbic acid, Vitamin C and Essential Oils to strengthen skin structure and improve elasticity meaning brighter, tighter skin with a radiant and youthful glow.
Trevor Sorbie Tame & Define Firm Hold Curl Cream – AED64
Calling all curly-haired queens – this iconic curl cream for naturally curly hair will smooth and de-frizz even the most unmanageable of manes – with amino acid 'Frizz Control' and curl memory to enhance natural curls, leaving you with smooth, sleek strands.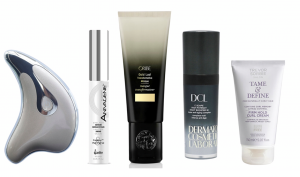 Anivagene, DCL Skincare & Trevor Sorbie salon care products are now available from Burjeel, BinSina, Community & Boots pharmacies.

Next Post