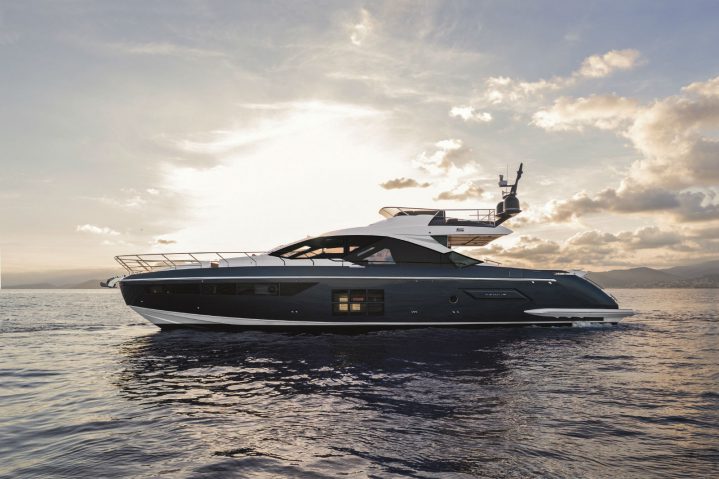 Azimut Yachts showcases "La Dolce Vita 3.0" in Milan
Azimut Yachts selected the prestigious context of Triennale Design Week, held from April 17 to 22, to showcase a real 21-meter yacht, the S7, which took pride of place at the Palazzo dell'Arte. The yacht was featured in a light design performance that showed off its outline and style details, adding poetry to the installation, created by FeelRouge Worldwide Show. Azimut Yachts presented a world premiere of the two new flagships that was launched on the occasion of the fiftieth anniversary of the brand.
This is the expression coined by Azimut Yachts to express the know-how cultivated by peerless craftsmen, the quest for cutting edge technical and production solutions, and the creative genius that underpins the way the yacht builder skilfully transforms the finest raw materials, including marble, wood and fabrics, into best-of-breed surfaces, furniture and accessories. The magical adventure of seafaring is told through a multi-sensory experience that goes beyond the boat as a product, raising it to an emotional level by telling the story of the Supply Chain of Beautiful Things.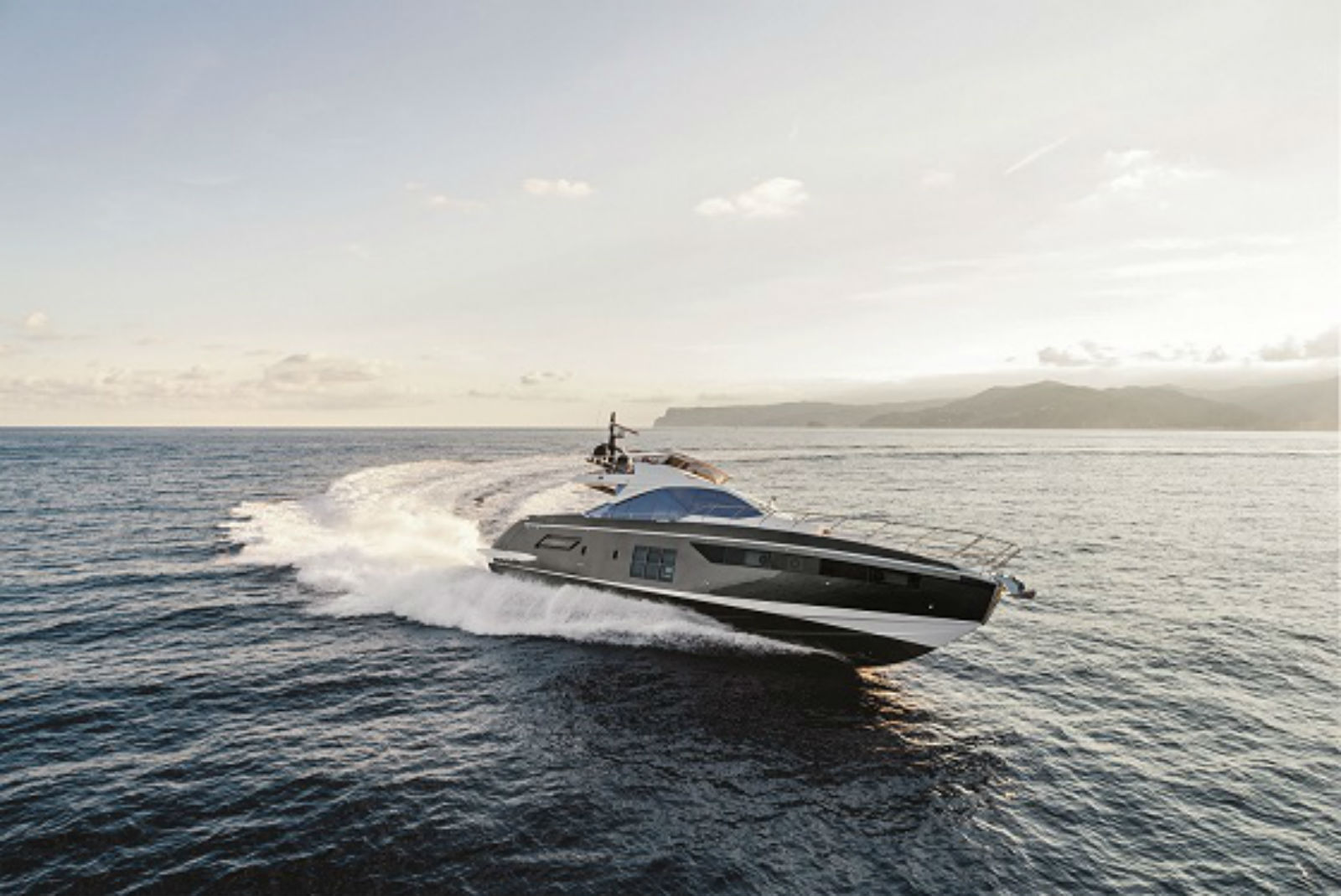 Azimut Yachts value its participation in Triennale Design Week. The company has emphasized that this participation made them discover the new trends of international designs. Furthermore, it helped in enhancing their unique designs to appeal to all their clients especially in the Middle East because they appreciate the luxurious experience which entail
innovation, craftsmanship and attention to details, almost tailor made, exactly as Azimut The impressive installation of the 21-meter yacht "S7", was created to familiarise the public
at large with architecture and design in the world of yachting, doesn't however limit itself to showcasing the product, but aims to tell a story of experimentation, talented people and
Moreover, Azimut Yachts stated that Joie de vivre and the thrill of the sea lie at the heart of this experience, which makes use of 3D immersive technology to give visitors the chance to
enjoy the experience of navigation first hand. Special glasses take them on a virtual tour of various interior spaces on the yacht, with multi-sensory support to make the experience feel
even more real. Visitors were able to learn more about many different aspects and functions of the yacht (including the materials, technology and objects used, with explicit references),
simply by looking at what they are interested in. All enhanced by the scent of the sea, the breath of the wind, the salt taste and that infinite sense of freedom that only the sea can bring.