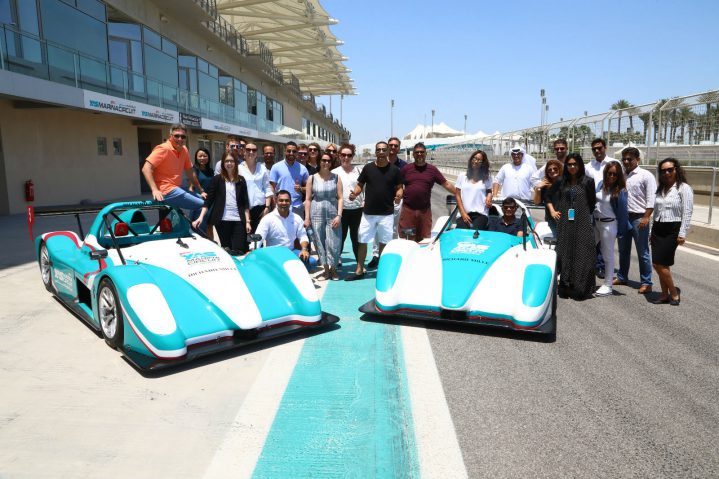 'Yas Experiences' formally debuts as Yas Island's one-stop promotional hub
Yas Experiences, the recently launched entty providing trade solutons for Yas Island in Abu Dhabi, has made its formal debut at the Arabian Travel Market (ATM) 2018 Actve
since January 2018, the company operates as a one-stop destnaton partner; tailoring package solutons which inspire, facilitate and promote leisure and entertainment itneraries on Yas Island that appeal to holidaymakers from around the world.
Headquartered on Yas Island, Abu Dhabi, Yas Experiences' network of regional ofces extends to cover key markets including the GCC, India, China, Europe and the CIS. Its team of more than 30 experts collaborate with destnaton partners to tailor Yas Island packages for travel companies based on the latest holiday trends and travellers' preferences. Marina Cipriano, General Manager of Yas Experiences, said: "The creaton of Yas Experiences will help play a major role in driving Yas Island's aspiraton to become a global holiday destnaton of choice in
Abu Dhabi. With the growing number of excitng leisure and entertainment experiences on ofer, we aim to facilitate the work of our travel partners by providing packages that appeal to travellers in their markets, and promotonal support services that guarantee their success, all through one trade hub."
The company has been actve in building relatonships with travel partners and expanding its operatons. Since January, Yas Experiences has partcipated in roadshows, trade fairs and sales missions in key markets, in additon to implementng more than 20 joint marketng plans, and opening new ofces in Most recently, Yas Experiences hosted 50 European travel partners for a special weekend of entertainment and discovery on Yas Island. The three-day FAM trip was hosted in collaboraton with the Department of Culture and Tourism Abu Dhabi ahead of the ATM. Guests were given a special preview of Warner Bros. World™ Abu Dhabi, set to open on 25 th of July 2018, as well as the opportunity to visit the island's award-winning theme parks Ferrari World Abu Dhabi and Yas Waterworld, and Yas Marina Circuit, home of the F1 Ethad Airways Abu Dhabi Grand Prix. The excursion also included an introducton to recent atractons across the emirate, featuring a guided tour to Loouvre Abu Dhabi.