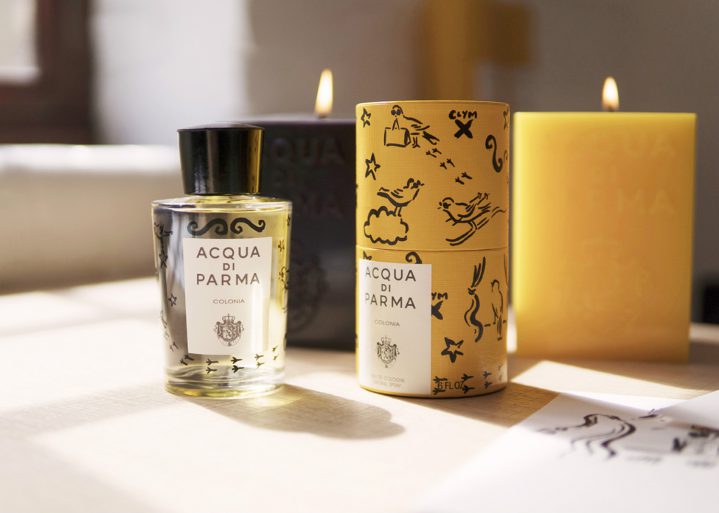 Exclusive Colonia Artist Edition
The brand that embodies Italian style commissions the talented British artist to create an artistic edition of its iconic fragrance. Recognising in Clym Evernden's simple yet sophisticated style a deep affinity with the brand, the Colonia Artist Edition project fully embodies the values of Acqua di Parma. Clym's drawings and illustrations, all exclusively created by hand, are characterised by slight imperfections that make them totally unique and, right for this reason, all the more perfect. With over a century of history, Acqua di Parma has always expressed a passion for craftsmanship and for items created with patience and time that, in their little imperfections, convey an honest vitality.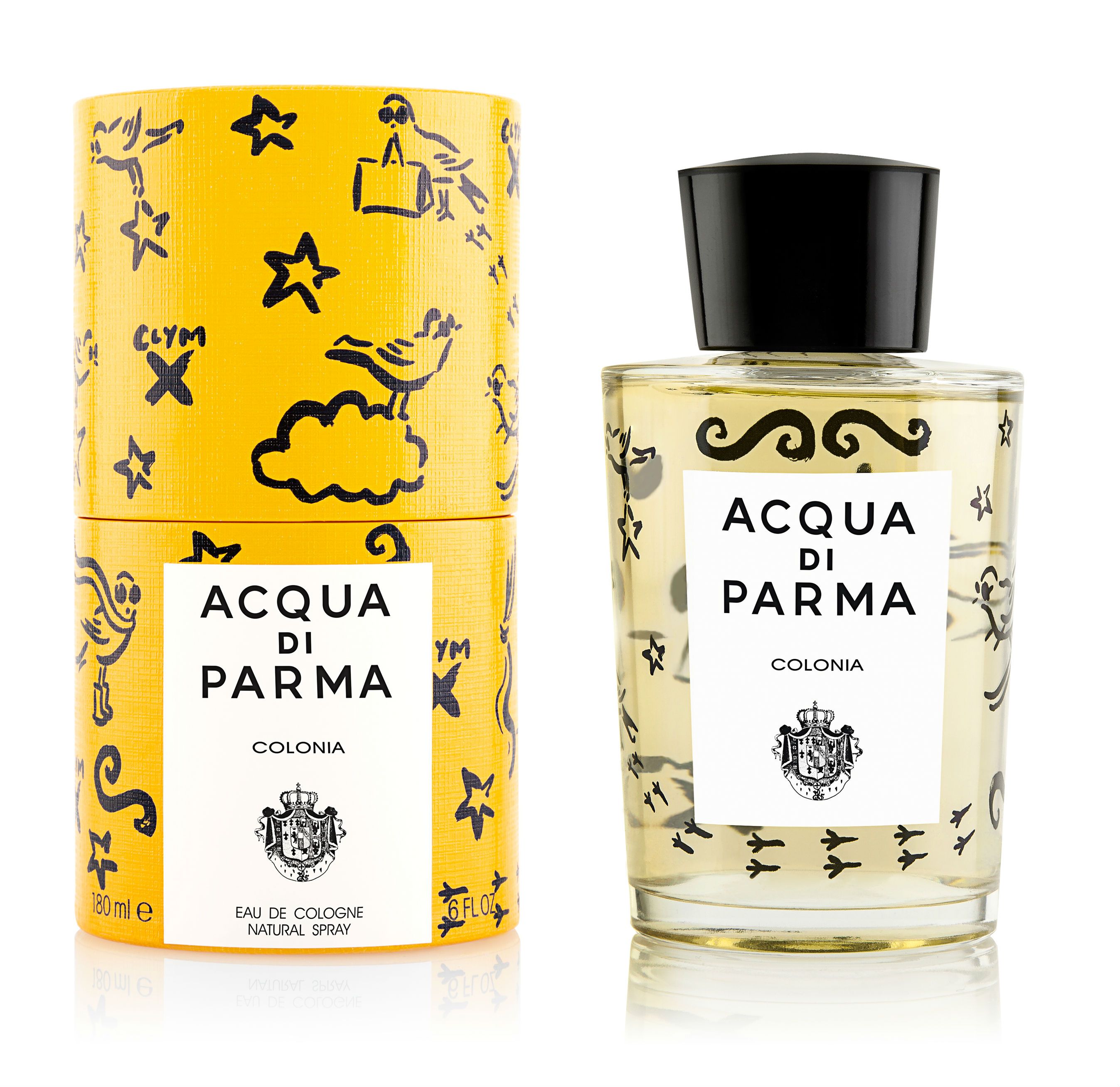 Taking his inspiration from the world of Colonia, Clym has created a delicate and elegant visual story that covers the entire Art Deco bottle of the Colonia Artist Edition line, a unique design born from the artist's personal recollections. As he worked on the project, Clym called to mind memories of Italian palazzos kissed by the sun, half-closed shutters and the light flooding the interiors, barely-there curtains lifted by the breeze, and, outside, the twittering of birds. The protagonist of the Colonia Artist design is a little bird: ever since he was a child, Clym has always been fascinated by nature and by birds in particular. The movements and actions with which he depicts this little bird turn it into the true protagonist of the naturally flowing stories in which one scene runs seamlessly into the next: the little bird that goes shopping, looks out of the window to admire the view, goes skiing or sits atop a cloud. Clym's trademark black brush strokes create a natural and joyful rhythm. The back of the bottle bears the artist's signature, as does the iconic hat box which holds the Colonia Artist bottle, alternating with the picture of the little bird. This is a sophisticated and captivatingly magical artistic edition.

Previous Post

Next Post