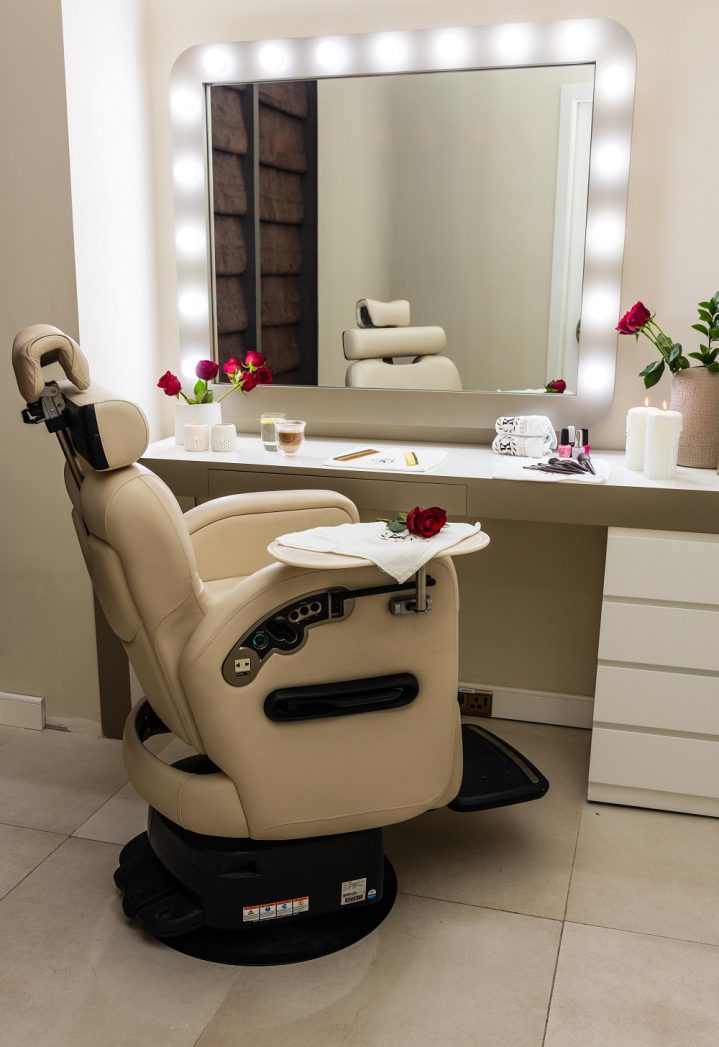 Introducing VK Beauty Lounge & Bar – Brand New Salon opens in JBR
** New concept salon opens its doors in JBR Dubai with the aim of redefining beauty through shared value campaigns, promotions and messages. The purpose is to promote the business of beauty as a force for social good and to empower women and transform society **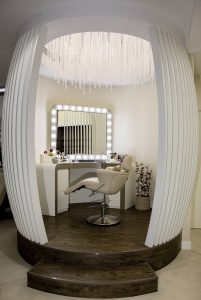 Prepare to be blown away from the first time you set foot in VK Beauty Lounge & Bar, the latest premium salon located in Jumeirah Beach Residence. Focusing on hair, make-up and nails, the salon features Greek inspired architecture, bringing to life the magical legends of beauty and love from Greece within its space. Connecting beauty to a cause, VK Beauty Lounge & Bar is giving all women the chance to be glamourous whilst raising awareness around various topics in society. By partnering with various organizations, the concept salon will raise awareness on societal issues that ranges from mental wellbeing to domestic violence, and from health to happiness which begins from within, just as beauty does.
Take a seat in one of the exclusive Takara Belmont hydraulic smart chairs in the make-up studio, hair wash area or VIP make-up room. All chosen for the highest comfort level, they allow you to lie flat and enjoy full back and neck support throughout your treatments.  The salon offers true luxurious comfort amongst serene, minimalist, earthy tones that accentuate the salons Greek design. Just as when temples were built to honor Gods and Goddesses, VK Beauty Lounge & Bar stands like a Greek symbol of beauty and wellbeing. Ambient, classy and uncluttered, this beautiful white space dedicated to natural beauty boasts natural marble and stone, reminiscent of the famous Acropolis and the Greek Parthenon in Athens, honoring the virgin goddess Athena.
 Set within VK Beauty Lounge & Bar is The Color Bar, a beautiful area which showcases all hair colors, displayed elegantly and transparently. Enjoy a hair coloring or treatment consultation by one of the salon's experienced European stylists and watch the whole process as your stylist examines the condition of your hair before suggesting the perfect color and treatment for each individual client. The color is then mixed in front of the client before the magic begins.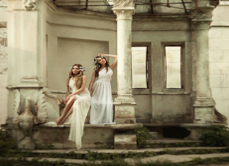 VK Beauty Lounge & Bar has a team of European staff, each with over 10 years of experience. Led by celebrity stylist Katerina Kotsoni, each therapist is certified in their field and is hand-picked from the beauty industry where they were each educators and trainers at top beauty academies in Europe.
Founded by businesswoman and entrepreneur Vasiliki Kakari, whose dream was to create a place for women to experience a holistic approach to beauty. Vasiliki believes that beauty begins in the heart and soul. "I believe in simplicity, elegance and sophistication and VK Beauty Lounge & Bar gives women the chance to witness their own sense of self through their inner beauty," says Vasiliki.
VK Beauty Lounge & Bar is the first concept salon that connects beauty to a cause and gives women a chance to be glamorous, while empowering them to speak out about things that matter. Beautiful women feel empowered and by using their voices they can change perception, break boundaries and influence others for a greater good.
 VK Beauty Lounge & Spa is located in Rimal Walk Plaza, R03, Jumeirah Beach Residence, Dubai. To find out more and to book an appointment, call 04-5656011, whatsapp 058-1682009 or email info@vkbeautyloungebar.com. 
Keep up to date with the latest VK Beauty Lounge & Bar news, offers and causes on social media @VKBeautyLoungeBar.