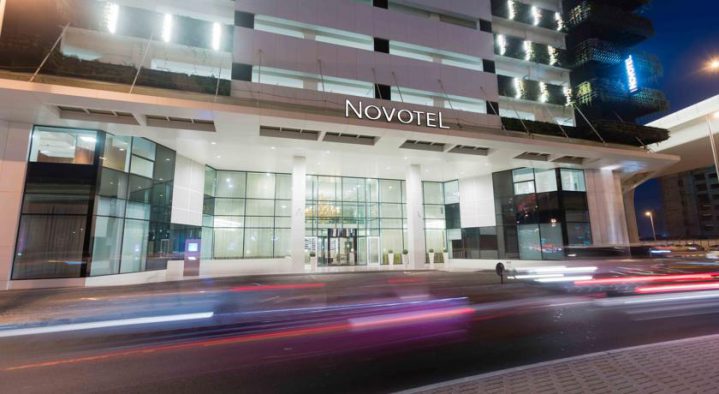 Novotel Dubai Al Barsha E-RESTAURANT
Multilingual digital menu at Novotel Dubai Al Barsha
Novotel Dubai Al Barsha, 4-star hotel located in the iconic Sheikh Zayed Road implemented a new menu concept for their restaurants and rooms service. They will be offering a digital menu translated in more than 40 languages including the composition of allergens.
Indeed, Novotel is truly honored to launch this innovative service which allows us to delight a cosmopolitan clientele. The process is intuitive and interactive, a QR code (flash code) is placed in the menu card, and the customer simply has to use his smartphone or tablet to be automatically redirected to the website where the menu is available in all the languages.
The key objective is to enhance the dining experience of their guests through a better and qualitative understanding of the hotel menus.
Souffian ZAERAOUI, Hotel Director, Novotel Dubai Al Barsha declared: "This trendsetter digital service has very few competitors on the market and we are delighted to be the first hotel to implement this service in the UAE which represents an added value for our travelers. The tool aims to boost the value of the average spend and create a unique guest experience".
Previous Post

Next Post