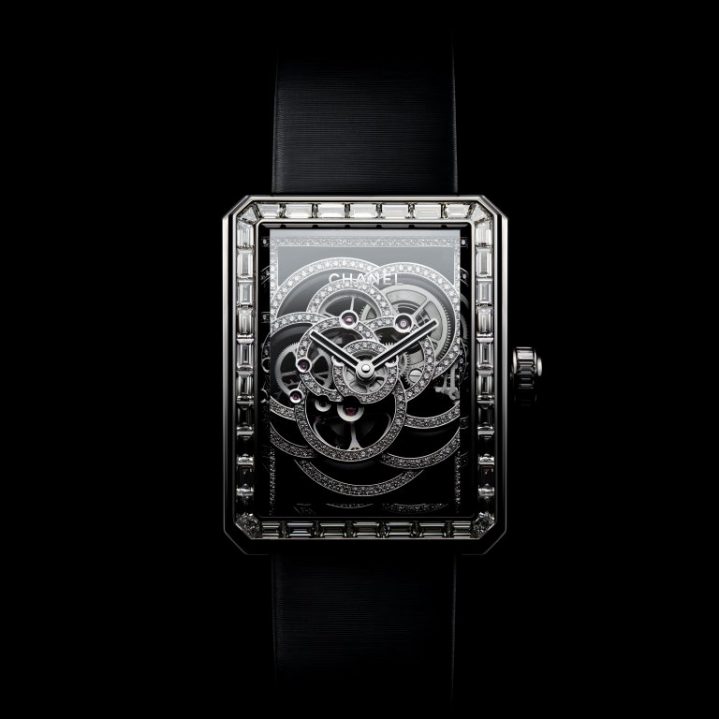 Première Camélia Skeleton watch by Chanel
The case of the Première watch reflects the octagonal design of the Place Vendôme, a symbol of architectural perfection and timelessness that resonates with the feminine charm of this watch, which is ideal for both daytime and evening wear.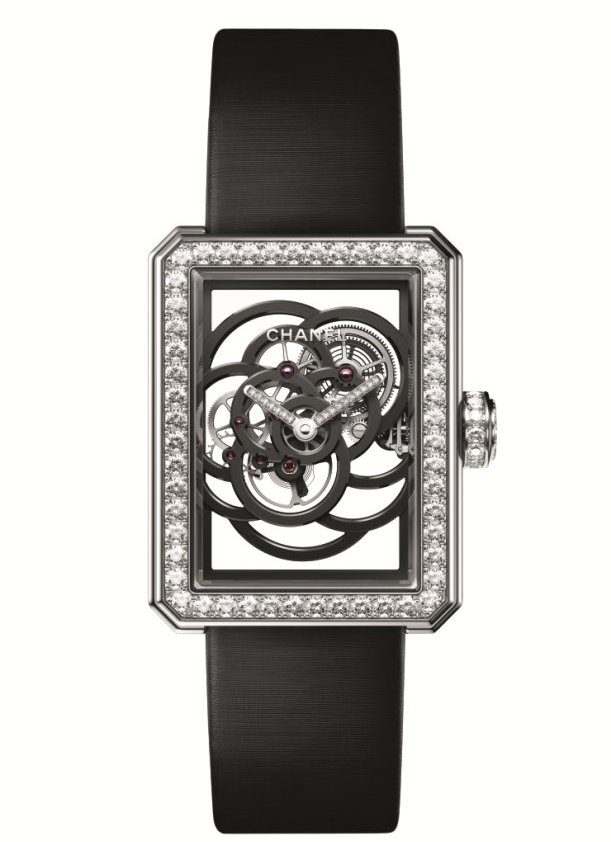 The Première Camélia Skeleton watch celebrates one of the most poetic emblems of Chanel: the camellia. Produced by the Chanel Swiss Manufacture, its Fine Watchmaking movement highlights the flower's floral geometry in three dimensions. It is housed within the watch's precious case, which is inspired by the octagonal shape of the Place Vendôme. This creation embodies a romantic vision of time that is simultaneously precious and precise, unique and desirable, timeless and contemporary. Chanel has been awarded the Grand Prix d'Horlogerie de Genève for this exceptional piece, in the Ladies category.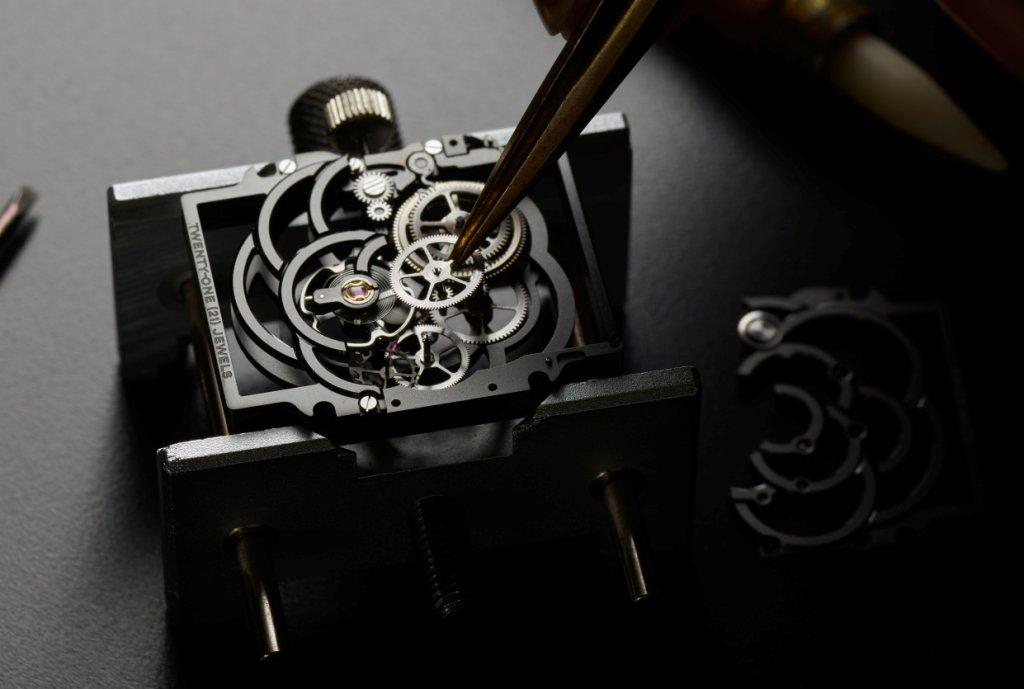 The Calibre 2 is the second movement designed by the creative studio located at Place Vendôme and produced exclusively by the Chanel Swiss Manufacture. The Camélia Skeleton offers a feminine foray into the world of Fine Watchmaking. Entirely styled in the shape of a camellia, Mademoiselle's favourite flower, it embodies the absolute artistic freedom of Chanel creation.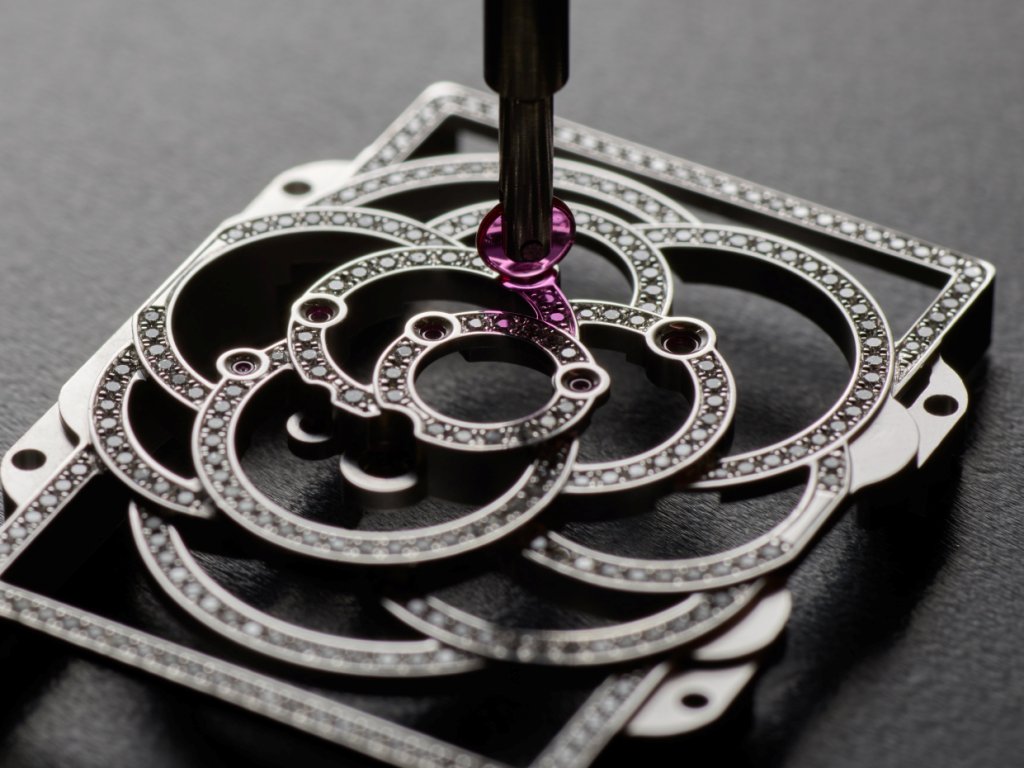 Previous Post