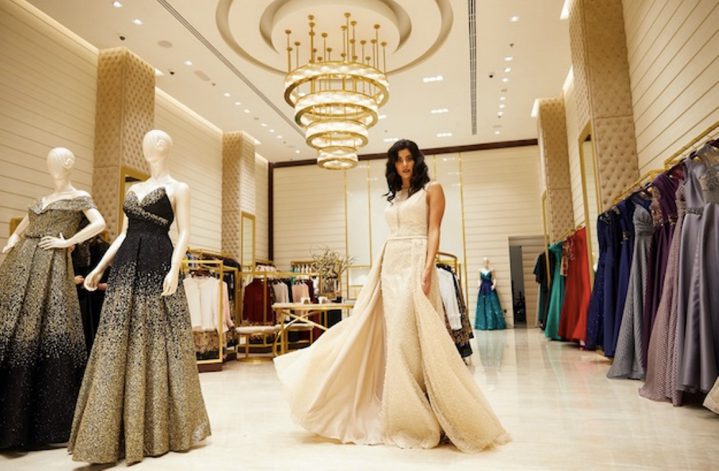 United Designers Reopens At City Centre Mirdif
United Designers, has officially reopened its doors at City Center Mirdif, Its flagship store for the past 6 years, welcoming back loyal customers and luring fashionable ladies into its luxurious shopping space. Headlining a fashion show at City Centre Mirdif, to celebrate the start of the Spring Fashion season, the beautiful evening gowns were showcased on the catwalk, shimmering and glimmering for all to see. Having gone through an aesthetic uplift, exuding a whole new understated yet lavish identity, an even wider range of hand-picked evening gowns, traditional Moroccan Kaftans, Jalabiyas, Abayas, and glamour wear are now ready to be admired again.
Inspired by the grandeur of Middle Eastern Souks, golden hues and glossy surfaces compliment the tastes of refined women who appreciate curated pieces and collections adapted to their style and that of the region. Mixing tradition with modernity, the creative team behind United Designers that is submerged in the UAE's culture and lifestyle, travels far and wide to bring the latest international trends, designs and techniques. Bridging the gap between Eastern and Western tastes, the vision is to appeal to various women from different backgrounds including Emiratis, Lebanese, Russian, Indian, Persian and British, uniting them under the name of fashion.

Previous Post

Next Post