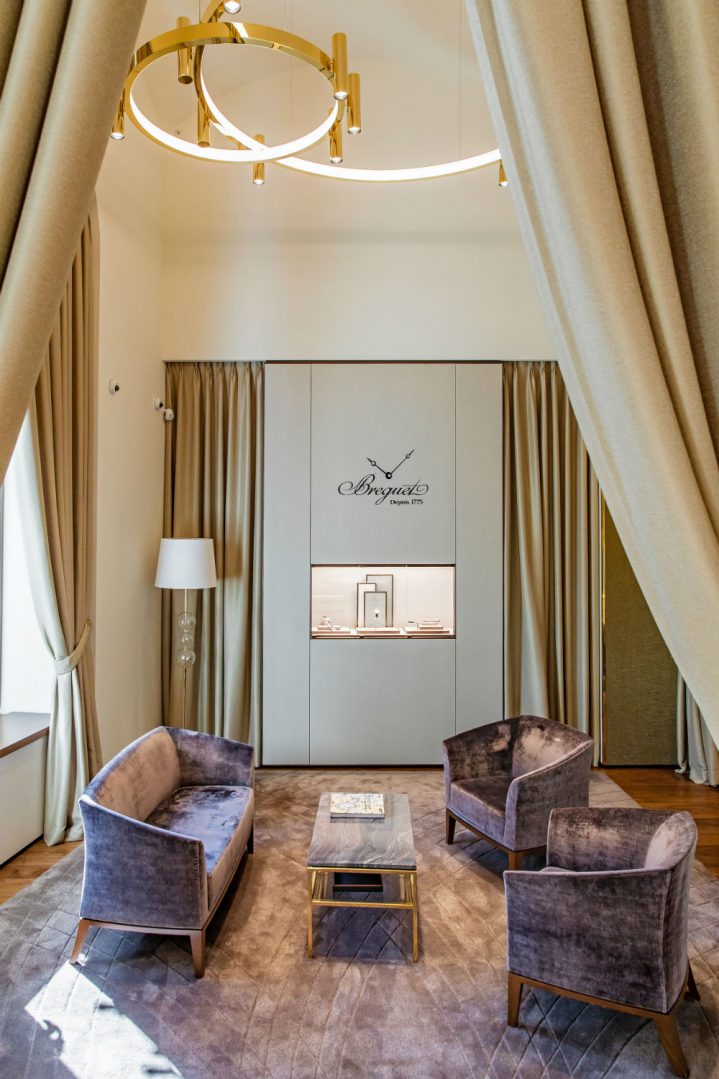 Breguet historical pieces in Moscow
House of Breguet inaugurates a brand new boutique in Moscow, located within close proximity to the Kremlin, in the prestigious shopping mall GUM. It is in this boutique, under the high arches of  the historical building, that Breguet chose to set up a dedicated exhibition area to display a curated edit from the Paris Museum collection. Other museums displaying Breguet pieces can be visited all across Europe – the Medeiros e Almeida Foundation in Lisbon in Portugal, Le Musée International d'Horlogerie in La Chaux-de-Fonds in Switzerland – but also on another continent, such as the Frick Collection in New York.
The House of Breguet, established since 1775, embodies watchmaking excellence and forms part of the European cultural heritage, brimming with history and emotions. Its creations have been owned by the world's most prominent individuals, while Breguet's famed archives record every watch sold since 1787. Today, the timepieces emerging from the Manufacture Breguet in Switzerland are works of art rendered unique by skilled artisans and endowed with genuine soul.

Previous Post

Next Post