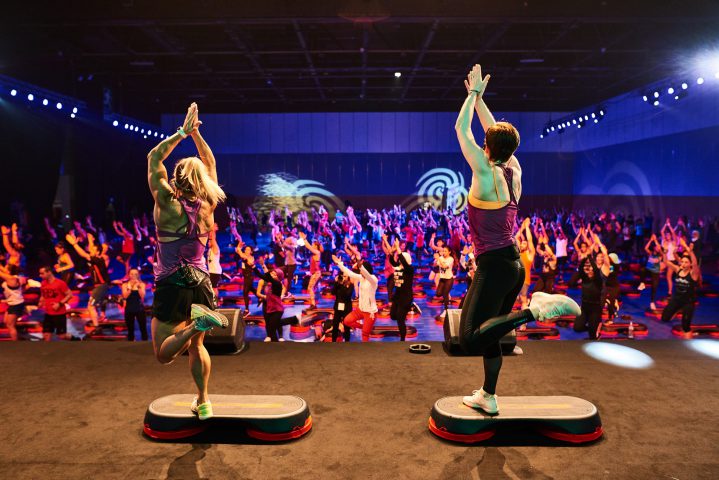 Dubai Muscle Show and Dubai Active Show 2018 return in December
GIVE IT SOME MUSCLE!
Four-time World's Strongest Man Brian Shaw and Venezuelan social media superstar Michelle Lewin join Mr Olympia Winners Jay Cutler, Ronnie Coleman and Dorian Yates for the Dubai Muscle Show's most pumped up weekend to date New-look Dubai Active Show returns with dedicated Yoga Festival, Les Mills Live Dubai and more
The Dubai Muscle Show 2018 – Middle East's leading fitness and bodybuilding show – returns for a pumped up third season in December, with a ripped roster of multiple Mr Olympia winners, a four-time World's Strongest Man and social media superstars set to wow regional fitness and bodybuilding fans.
Held under the patronage of His Highness Sheikh Ahmed Bin Mohammed Bin Rashid Al Maktoum, Chairman of the National Olympic Committee and Chairman of the Mohammed Bin Rashid Al Maktoum Creative Sports Award, and organized in collaboration with Dubai Sports Council, Dubai Muscle Show 2018 returns alongside a new-look Dubai Active Show, a holistic fitness concept now established as the region's leading international fitness and active living event. The co-located events run from December 7-8 at Dubai World Trade Centre (DWTC).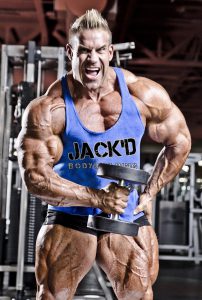 Heading this year's brawn bill is record-breaking American Brian Shaw, the World's Strongest Man in 2011, 2013, 2015 and 2016, and the world's only athlete to have held the titles of World's Strongest Man and Arnold Strongman Classic Champion during the same calendar year – a feat he accomplished in both 2011 and 2015. Shaw will be joined at Dubai Muscle Show by multiple Mr Olympia winners Ronnie Coleman, Jay Cutler and Dorian Yates, who will be launching his brand-new Shadow Line supplements in collaboration with DY Nutrition, as well as Venezuelan fitness model and social media star Michelle Lewin, who boasts a massive 13.2m followers on Instagram alone.
With all headline athletes conducting on-stage speaking sessions and exclusive meet-and-greets throughout the weekend, Dubai Muscle Show is built for fans to meet their fitness heroes. "We are very proud to support and endorse Dubai Muscle Show and Dubai Active Show in 2018," said His Excellency Saeed Hareb, Secretary General of Dubai Sports Council. "The people of the UAE are increasingly adopting fitness-driven lifestyles, and this culture shift is very evident in the popularity of these shows and their impressive year-on-year growth."
Spanning 16,000 square metres of space – up from 10,600 square metres in 2017 – Dubai Muscle Show and Dubai Active Show will feature over 200 of the world's leading sports, nutrition, fitness and bodybuilding brands, including Platinum Sponsors New Rock Sports and Life Pharmacy, Official Food Sponsor Fuel-Up, Silver Sponsor Optimum Nutrition, Sci-Mx, Wawan Protein and Buka Sports. More than 25,000 visitors will get bang for their buck with hundreds of free sample giveaways. Remodeled to include an even broader array of fitness forms tailored to the more casual gymgoer, the new-look Dubai Active Show will feature a Yoga Festival, held in partnership with Art of Living UAE and GuavaPass, Les Mills Live Dubai fitness classes, which will be taking place on an exclusive Les Mills stage, the newly-introduced F45 Playoffs and a number of other group fitness classes and workout zones led by some of the biggest names in group fitness.
"The Dubai Muscle Show is motivating people all around the Middle East to get fitter, healthier and more active than ever before," said Nick Blair, Exhibition Director, Dubai Muscle Show, which is organised by Dubai-based HBG Events. "It's a cliché for an event such as ours, but we're really going from strength-to-strength every year and our impressive superstar bill of headline bodybuilders and fitness stars is literally bigger than ever this year.""Dubai Active Show targets the every-day fitness consumer – and not just your intensive body-building superhumans," added Blair. "We are placing much more emphasis on the Dubai Active Show this year, which has grown four-fold since debuting in 2017. Whether you work out for your health, general weight-loss, specific toning, or just to keep yourself sane, Dubai Active Show has something for every fitness enthusiast." For fitness enthusiasts eager to test physical mettle, the shows offer a host of official sporting competitions and challenges.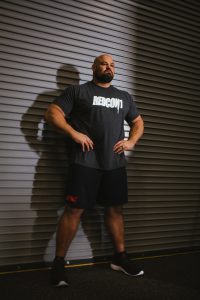 The International Federation of Bodybuilding (IFBB) Gulf Classic will see more than 800 competitors vie to win one of 14 pro-cards that fast-track competitors to the professional circuit. The Middle East's Strongest Man and Woman will also be named during the show, with contenders battling it out in a circuit of strength challenges including atlas stone loading, log presses and Hercules Holds with motorised vehicles. Other highlights include the TK Amateur Championships in MMA, boxing and Muay Thai, weightlifting competitions, the Gravity Calisthenics Cup, a series of freestyle pole performances at the Dubai Pole Cup, while one superhuman athlete will also be crowned Dubai's Fittest Human. Finally, the benchmark for global fitness tests, the F45 playoffs – a functional, all body strength, agility and cardiovascular trial that tests competitors across four disciplines – will debut at Dubai Active Show.