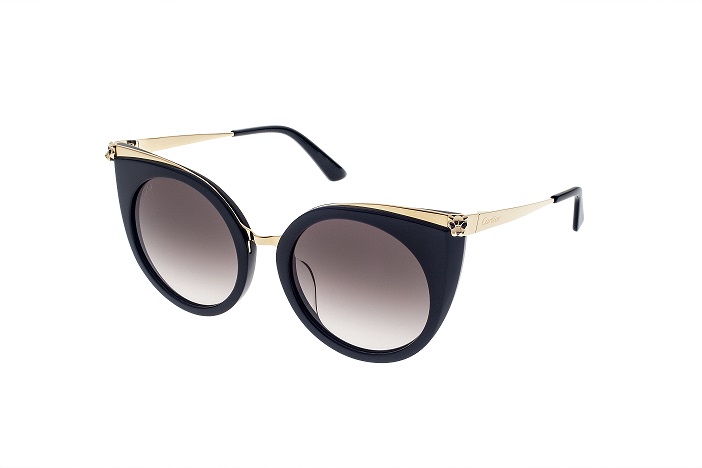 Panthère de Cartier Fall/Winter 2018 Eyewear Collection
The Panthère de Cartier eyewear collection pays tribute to the emblematic feline of the Maison, which first appeared in the workshops in the early 1910's and a major feminine figure in the history of Cartier: Jeanne Toussaint, Cartier's Creative Director in the 1930s whose role was decisive in establishing the Maison's stylistic identity. Above anyone else, she was the first woman to embody Cartier's bold and fearless spirit.
This Fall/Winter collection conveys a daring state of mind and design that convey the Maison's vision of a contemporary femininity. The three-dimension iconic panther heads, detailed with hand-lacquered eyes and nose that evoke black onyx, set on the shapes of the frame, are the expression of Cartier's expertise and meticulous attention to detail.
 The same artisanal sensibility is revealed in the golden and platinum finish and in metal bars applied to the top of the frames to highlight the fronts. Exclusive combinations and luminous effects characterize this eyewear collection, conceived for an audacious woman, seeking sophisticated accessories and defining details.