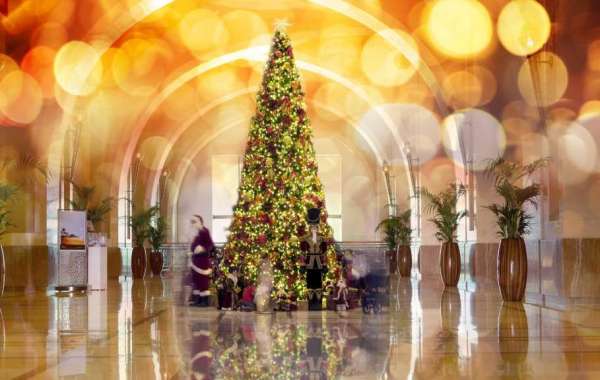 Festive Offerings from Fairmont The Palm: Everything you need to know
Christmas comes but once a year, so join Fairmont The Palm for some holiday Cheer!
This year, our infamous Santa Claus (Big Bad Bob!) is coming back to town, our annual community tree lighting event is back better than ever, we have a host of new and quirky festive weekly events, plus all of our usual favourites and festive traditions to make this a truly jolly holiday season. Here are some festive dates for your diary and what gifts the resort has in store across its restaurants, bars, Willow Stream Spa and Fairmont Falcon Kids Club..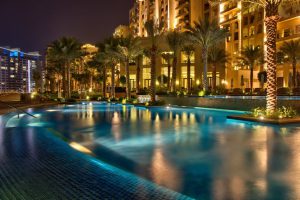 Here is a breakdown of the different offerings:
FESTIVE COMMUNITY EVENTS AT FAIRMONT THE PALM
·         5 -25 December BIG BAD BOB…OUR SANTA IS BACK!
·         5 December Annual Event: The Christmas Tree Lighting Ceremony 
·         12 December The Cheesiest Xmas Party at Blowfish!
·         20 December A 'Bad Moms' Christmas Ladies Night at Ba Restaurant and Lounge
CHRISTMAS F&B OFFERINGS AT FAIRMONT THE PALM
·         23 November – 6 January Turkey Takeaway
·         1 December – 8 January Festive Afternoon Tea and Hot Chocolate Bar at Mashrabiya Lounge
·         24 December Christmas Eve Brazilian Dinner at Frevo
·         25 December Christmas Day Family Brunch at Flow Kitchen
NEW YEARS F&B OFFERINGS AT FAIRMONT THE PALM
·         31 December New Year's Eve at Frevo
·         31 December New Year's Eve at Seagrill Bistro
·         31 December New Year's Eve Delights at Little Miss India
·         31 December  Leave 2018 with a bang at Ba Restaurant and Lounge
FESTIVE PAMPERING AND SPECIAL OFFERS AT WILLOW STREAM SPA
·         1-31 December Naughty & Nice: Festive Hot Chocolate and Spa Package
·         1-31 December Dr. Levy Uplift Stem Cell Facial (60 minutes)
·         1-31 December Citrus Reviving Body Wrap (90 minutes)
·         1-31 December  Willow Stream Palm Signature Massage (90 minutes)
·         1-31 December  Jasmine romance (90 minutes)
FAIRMONT FALCON KIDS CLUB FESTIVE KIDS EVENTS
·         22 December Family Christmas Fair
·         23 & 24 December Santa's Workshops
·         25 December Christmas Day
·         31 December New Year's Eve Circus Carnival