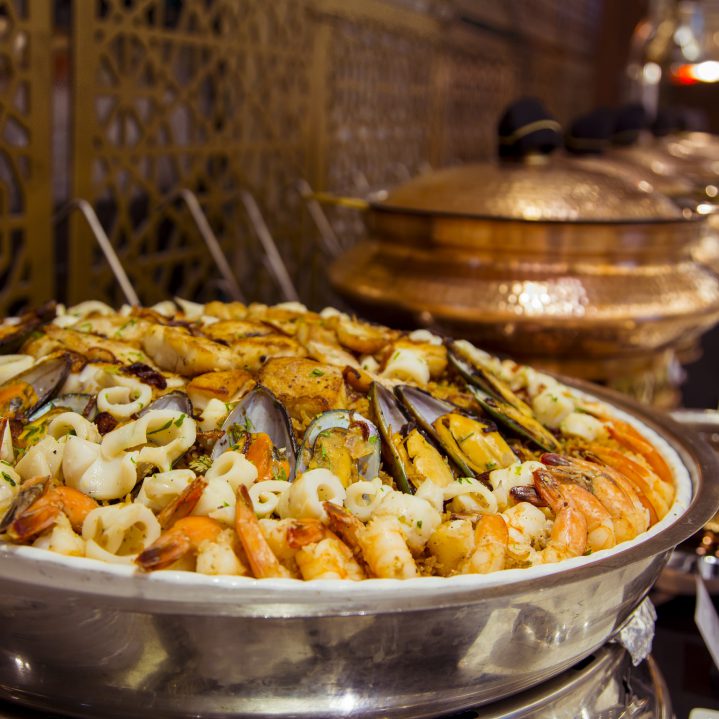 Seafood Night every Thursday is back at Manzil Downtown
Seafood Night is back at Manzil Downtown
Seafood lovers rejoice! Savour delectable seafood delicacies every Thursday at Manzil Downtown's signature restaurant, Boulevard Kitchen.
Indulge in an array of delicious flavours straight from the ocean floor including red snapper, sea bream, pomfret, prawns and other riches of the sea. Feast on an impressive selection of fresh fish cooked the way you like it and served with all the traditional condiments.
Connoisseurs of the ocean's finest delicacies will find the newly revamped Thursday Seafood Nights at Manzil Downtown a true delight!
Time: Every Thursday from 7pm to 11pm
Price: AED 325 for unlimited seafood and house beverages; AED 245 for unlimited seafood and soft beverages; AED 122 for diners between 6 and 12 years old; Diners age 5 and below dine with our compliments
 For reservation, please call 04 888 3444 or email dine@emaar.com