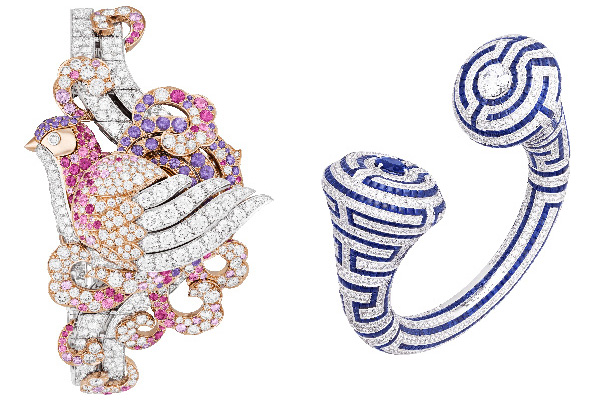 Van Cleef & Arpels to Unveil a New Dubai Mall Boutique
Van Cleef & Arpels brings the heart of the Maison's enchanting universe and iconic creations to a new exclusive location at Dubai Mall – the Fashion Avenue extension
Van Cleef & Arpels has chosen the UAE, and particularly Dubai to host its newest boutique, and showcase its timeless universe through its enchanting pieces. As a tribute to the long lasting bond with its clientele in the Middle East, the Maison will unveil a new Dubai Mall boutique located right before the prestigious Fashion Avenue extension.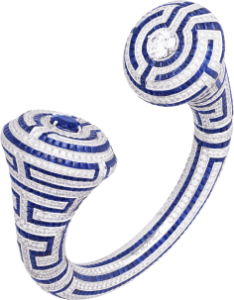 On this occasion, Van Cleef & Arpels will present the High Jewelry collection Le Secret, which is landing in Dubai for the first time. With its familiar yet inventive nature, hidden messages and labyrinthine paths, all its puzzles and unexpected metamorphoses, Le Secret collection is the expression of the Maison's creativity and ability to depict tender feelings.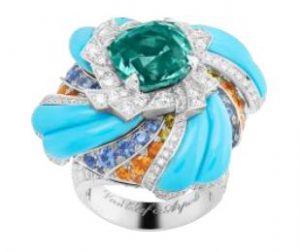 "The opening of our fifth boutique in the UAE marks an important milestone in the Maison's plan to reinforce its presence in the region," says Alessandro Maffi, Managing Director Middle East and India of Van Cleef & Arpels. "We are looking forward to welcome our clientele to our new home, and showcase some of the creations and stories the Maison holds dear." As a reflection of Van Cleef & Arpels' DNA, the second boutique in Dubai features the Maison's authentic façade, which is enhanced in a new yet timeless design. Inside, a glass chandelier creates a peaceful atmosphere to welcome guests into Van Cleef & Arpels' world. The elegant wooden parquet floor serves as a pathway to the different rooms, in an apartment-like layout, decorated with hand painted gold leaf panels, silk and velvet draperies surrounding bubbleshaped glass vitrines. Founded at Paris' 22 Place Vendôme in 1906, Van Cleef & Arpels came into being following Estelle Arpels' marriage to Alfred Van Cleef in 1895. Over the decades, the High Jewelry Maison established its reputation across the world through excellence and creativity. It currently operates over 100 boutiques globally, including 11 locations in the Middle East.