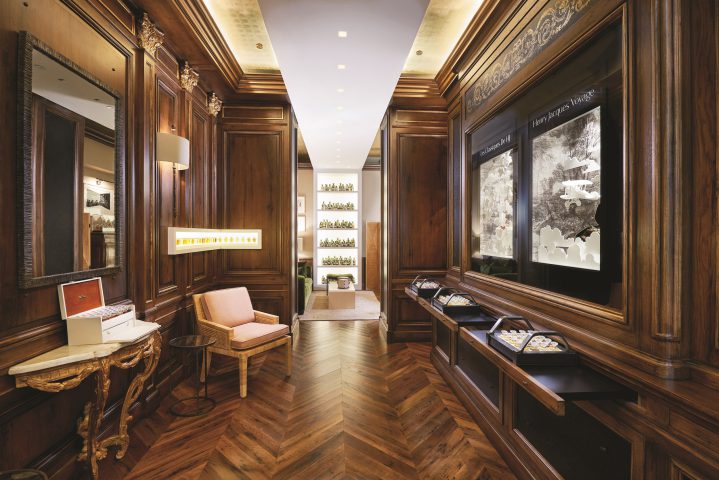 French Haute Parfumerie Henry Jacques marks regional entry with spectacular boutique in The Dubai Mall
A truly emotional moment for the family and team of Henry Jacques, September 2018 saw the inauguration of its first boutique in the Middle East.
With the opening of the breathtaking space, housed within the new Fashion Avenue extension of The Dubai Mall, comes a realisation of countless years of uncompromised dedication to great perfumery, and a commitment to honour its strong, long-lived ties to the region.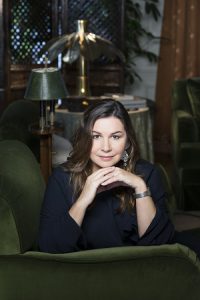 Henry Jacques embodies almost half a century of excellence and creativity, celebrated around the world by those with a flair for the finest of fragrances. Born of Founder Henry Cremona's world travels, his inexhaustible passion and his wondrous encounter with one of the last great noses of the old French Perfume tradition, the Maison is one of the last family-run perfumeries. The laboratory houses thousands of scents and only the most precious and exclusive ingredients, so loved by those with a taste for absolute refinement, and an obsession for rarity and olfactory perfection.
The unique style of the new Middle Eastern flagship boutique embodies the visionary spirit that underlines Henry Jacques' standing as one of the most revered perfume houses ever. Designed by Christophe Tollemer, esteemed French architect and Henry Jacques' Artistic Director, it is a haven of scents inspired by an 18th century French castle. By bringing to life beautiful yet often forgotten crafts, the boutique gracefully blends the illustriousness of the past with modern-day elegance and charm.